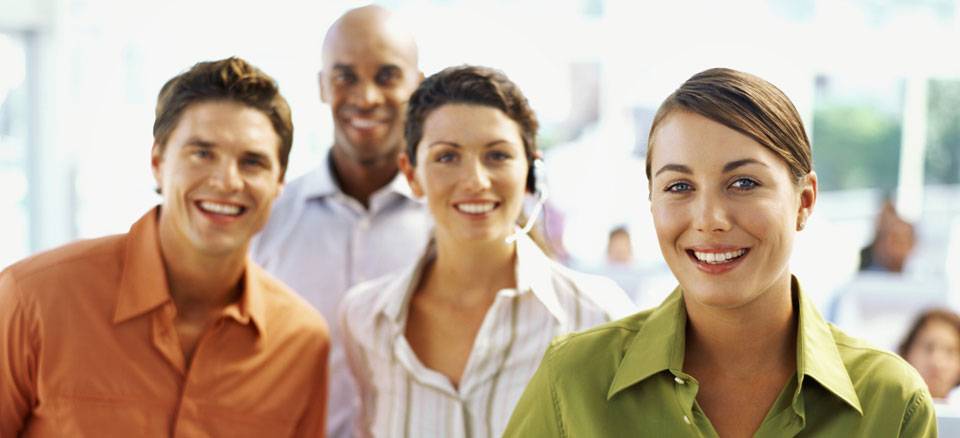 RECOGNITION
Village Green takes pride in having the best associates in the multi-family industry. We know it takes a great deal of dedication and hard work from our associates to make our company what it is. Day in and day out Village Green strives to make our associates aware of how much their effort and commitment means to the company's success.

Best of the Best
Village Green recognizes and rewards our associates who consistently provide outstanding performance and have received the highest performance evaluation within their designated professions.

Winners of this coveted Best of the Best award are chosen quarterly and receive a letter of recognition, a recognition award and a $400 gift check. Associates who have the highest four quarters of performance evaluations are then selected for the annual Top Performance Award.

Spontaneous Recognition
Spontaneous recognition can happen at any time for many reasons. An associate may demonstrate quality, integrity, teamwork, attitude or excellence in handling resident emergencies, fires, floods or a variety of other unforseen circumstances. Supervisors recognize these outstanding contributions immediately by rewarding their associate with an extra paid day off, tickets to events, dinner, gift certificates, etc. The only limits to this appreciation are a supervisor's imagination and understanding of what motivates his/her associate.

Each month, associates who have been rewarded with spontaneous recognition receive a recognition cube with their name engraved. There is no limit to how many recognition cubes an associate can win.

Top Performers
The Top Performers Award is Village Green's highest achievement for continuous outstanding top performance. Top Performers have demonstrated, over a 12-month period, their abilities to overachieve and excel within their designated professions. Each year Village Green's Top Performers receive a recognition award and $500 gift checks.

Associate Rewards
Refer a friend or acquaintance to work at any Village Green community and you are eligible to receive a cash reward. With five referrals in one calendar year you could earn up to $3,500!

Best of the Best Hospitality Award
Village Green recognizes and rewards our associates who consistently perform quality customer service above and beyond the call of duty each quarter. The Hospitality Award is presented to associates who deliver outstanding hospitality in the tradition of Village Green's We Care philosophy.

Winners of the Hospitality Award receive a recognition award and a $400 gift check.

Anniversary Program
Associates receive an engraved Lucite and lapel pin honoring their milestone anniversary along with a gift value corresponding to the number of years they have worked at Village Green. The gift can be redeemed for use at hundreds of stores, hotels, airlines, theaters, restaurants and more.
5 years - $250 gift
10 years - $500 gift
15 years - $750 gift
20 years - $1,000 gift
25 years - $1,250 gift
30 years - $1,500 gift
35 years - $1,750 gift
Direct supervisors also acknowledge annual anniversaries by sending a personalized card to each associate.

Village Green Annual Convention
Each year, Village Green takes a couple days away from the office to celebrate the past year's successes as a company and recognize all its associates for their hard work and dedication. The Seminar features an award ceremony, teambuilding exercises, brainstorming sessions and renowned keynote speakers.