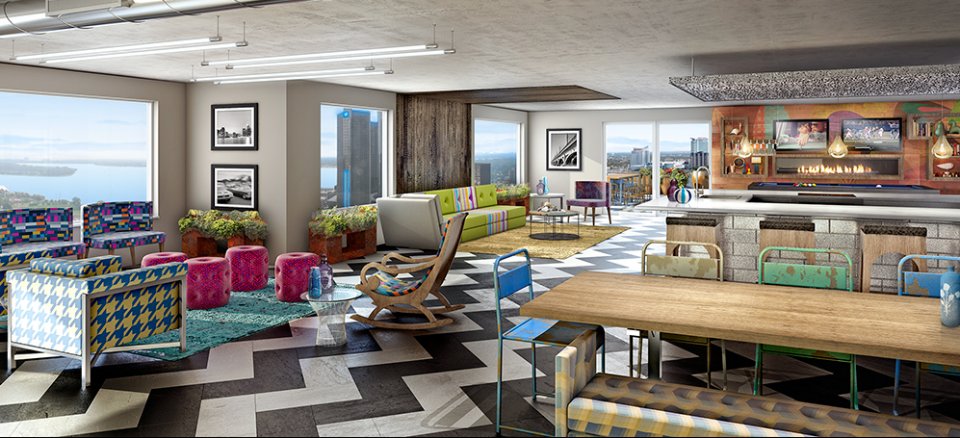 APARTMENT ACQUISITION CRITERIA
Value Added Acquisitions
Assets in need of moderate to extensive capital expenditures: renovation/repositioning, redevelopment/conversion of historic buildings to rental housing and improvement in management/marketing.
Stabilized Core-Plus Opportunities
Assets requiring limited capital, generally stabilized with some upside potential, although not to the same extent as the "value added" category.
General Guidelines:
150 units minimum in urban or suburban-urban location
Class A, B or C assets
Desirable urban or suburban-urban in-fill location with substantial barriers to entry
High visibility/drive-by traffic and close proximity to public transportation, easy access to expressways, close to shopping centers
Professional, healthcare or service industry employment base
Garden style, mid-rise or high-rise properties
Will consider conversion of buildings not currently operating as residential; e.g. hotels, office buildings, to multi-family residential
Will consider assembly of non-contiguous properties located in same general vicinityWill consider unit count under 150 units if available, contiguous development parcel exists to increase density
GEOGRAPHICAL LOCATION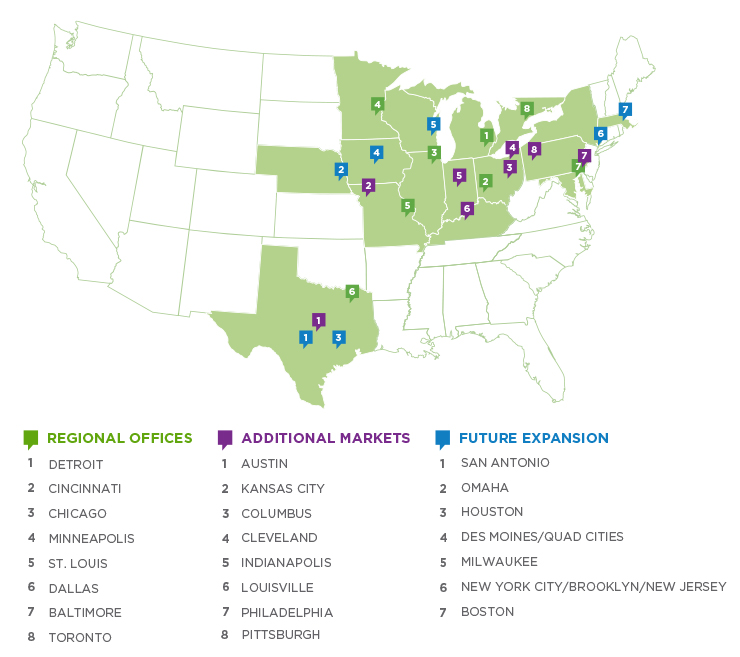 FINANCIAL TERMS
All cash basis (no financing contingencies)
May assume debt, if favorable.
Flexible options to accommodate seller requirements (e.g. ability to provide option to defer tax recapture.)
DUE DILIGENCE AND CLOSING TERMS
Flexible pursuant to seller requirements.
General terms:

30 - 45 days due diligence.
30 days to close.
CONTACTS
CRAIG MCGOWAN
Assistant Vice President, Acquisitions

E-mail: cmcgowan@villagegreen.com
Phone: 312.335.2691
Fax: 312.335.2675

Address:
Village Green
188 W. Randolph
Suite 202
Chicago, IL 60601

DIANE KAISNER
Acquisitions & Dispositions Associate

E-mail: dkaisner@villagegreen.com
Phone: 248.932.2757
Fax: 248.538.2757

Address:
Village Green
30833 Northwestern Highway
Suite 300
Farmington Hills, MI 48334
Download File
Printable PDF